Maternity skin care advice and guidance and general pregnancy and post partum related information.
---
During pregnancy a women's body is changing dairly, here's a number of skin related conditions you may encounter during your pregnancy.
---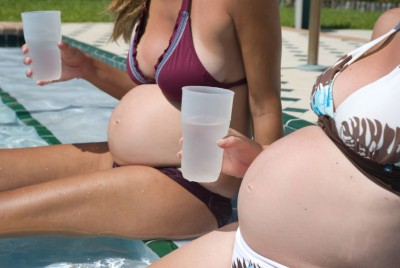 When you're pregnant during the summer months it can be extra uncomfortable. The addition of higher temperatures and humidity simply add to the level of discomfort.
---
It's not necessary to undergo a surgeon's scalpel. There are new, abundant alternatives, from laser treatments to new, potent topical treatments.
---
A healthy, balanced diet is especially important during pregnancy: you need to nourish yourself, as well as providing for your developing baby. You shouldn't eat all you want and gain tons of weight.
---
As an expectant mother, your body obviously goes through a myriad of changes. In addition to the expected changes (weight gain, fluid retention, morning sickness, etc.), many women experience dry and/or itchy skin.
---
Today if you have stretch marks the choices for treatment and eradication are numerous.
---
Spring is nigh...and for many it's not the few extra pounds accrued over winter... it's having to reveal and look at their ugly stretch marks when wearing a swimsuit.
---
Which works better for reducing the appearance of stretch marks, topical creams or laser resurfacing?
---
Mother's are celebrated one day every year. But really, our mom's deserve our appreciation year round.
---