Our varicose vein and spider vein treatment offers a safe, affordable alternatives to surgery. Our topical varicose & spider vein cream works for women and men suffering from varicose or spider veins.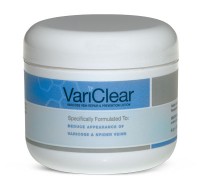 A safe and effective treatment for varicose veins and spider veins without the dangers of invasive surgery. This lotion can not only strengthen vein walls; it can help boost circulation and diminish the appearance of varicose and spider veins.
Reg: $39.95
Sale: $33.95
Available Packages
"After working as a waitress for years my legs had the tell tale signs. My varicose veins became even…"
~Kathy P.