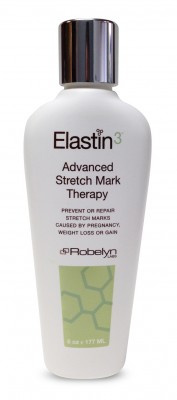 Elastin3 is a fast absorbing lotion with Regu®-Stretch clinically proven to prevent/reduce stretch marks. This treatment also contains elastin, collagen and soy protein to firm and tighten, giving a more youthful appearance. Safe for use before, during and after pregnancy, or anytime stretch mark prevention is needed.
Reg: $59.95
Sale: $49.95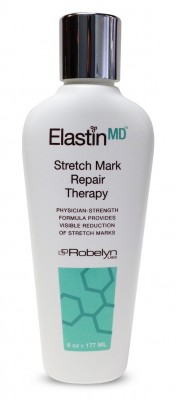 ElastinMD reduces existing stretch marks with Vanistryl®, a peptide complex that has been clinically proven to penetrate deep into tissue, providing a wound-healing effect.
Reg: $69.95
Sale: $59.95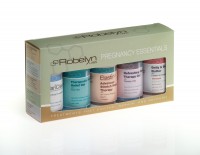 Our Pregnancy Essentials Kit combines all our therapeutic and scientifically enhanced maternity treatments into a convenient small-sized set. Perfect as a first purchase or as a gift for another.
Reg: $39.95
Available Packages
"I didn't think anything would help my stretchmarks they run in my family and I got them really bad when…"
~Denise