Jul 16, 2013
Claire John Touts Elastin3 for Lucky Magazine Readers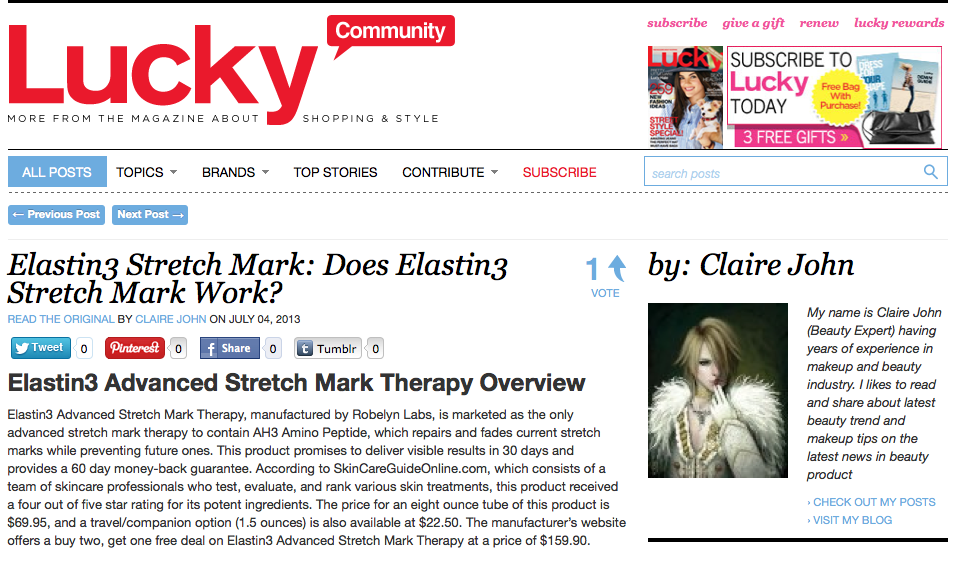 Blogging for Lucky Magazine, beauty expert Claire John researched Elastin3, describing it as a stretch mark therapy that "inspires confidence."
"Overall, this is a product that inspires confidence because of its unique ingredients, many glowing reviews, and before and after photos."
---
"After working as a waitress for years my legs had the tell tale signs. My varicose veins became even…"
~Kathy P.