Bruce Lansky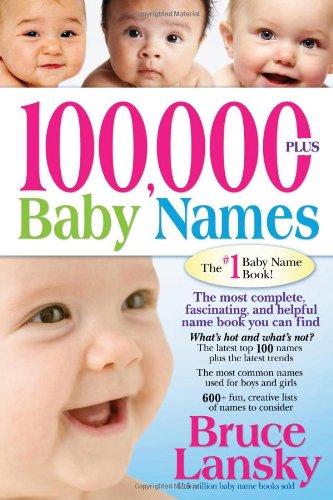 In this revised edition you'll find over 100,000 up-to-date names that reflect the latest naming trends--complete with origins, meanings, and variations. This includes ethnic names from over a hundred countries: nearly 19,000 English names, 12,000 Latin names, 10,000 Hebrew names, 11,000 Greek names, 9,000 African-American names, 9,000 Hispanic names, 8,000 French names, 8,000 Irish names, 7,000 German names, 4,000 Arabic names, and thousands of Scandinavian, Italian, Polish, Scottish, Welsh, Russian, Hindi, Japanese, Chinese, Korean, Vietnamese, Tai, Cambodian, African, Native American, Australian/Aboriginal, and Hawaiian names--plus many more names from many more origins.

You'll also find:

Over 300 lists of fascinating names to consider
Gender-neutral names shared by girls and boys
Unique spellings of popular names
The most-up-to-date lists of top 100 boys' and girls' names and the latest trends
The most complete list of celebrity baby names
Ideas for picking names for siblings
A list of 12 factors to consider when choosing names This book will help you choose a name that you and your baby will love!

"I really recommend this product to any one who want to get rid of stretch marks.This product change my…"
~Stephine Thomas