Suggested
Maternity
Skin Care: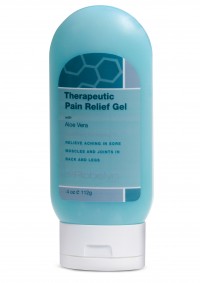 Reg Price: $9.95
Pregnancy symptoms you should never ignore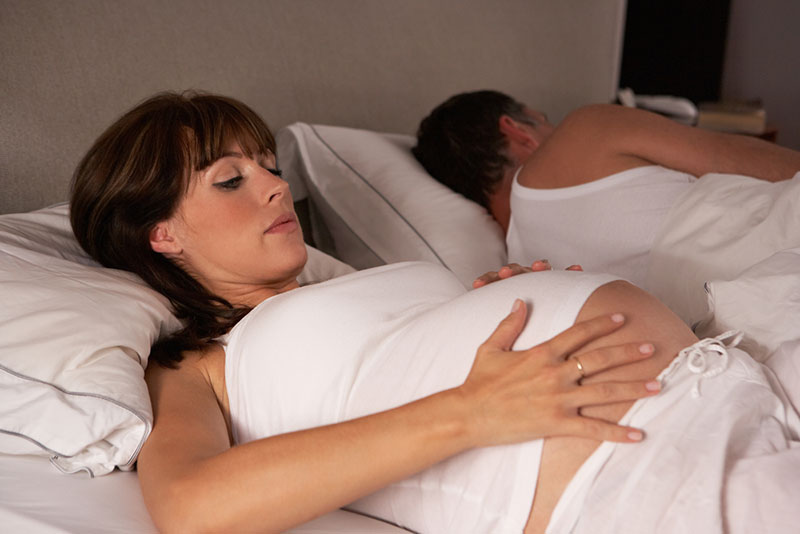 As a first-time mother-to-be, I was extremely cautious during my pregnancy. But I will freely admit that I called my (VERY understanding) OB/GYN with every concern I had. Admittedly, some of my concerns were normal pregnancy issues, and a simple reassurance from my doctor made me feel better, and provided comfort to me if/when I experienced that issue again.
We read about all the ways pregnancy changes our bodies, and the aches, pains, and discomforts that go along with it. But there are certain pregnancy symptoms that can be dangerous - for both you and your baby. Here are some of the symptoms that should never be overlooked. If you find yourself with any of these symptoms – or anytime things just don't seem right – you should always call your doctor. A good OB/GYN will be receptive and understanding to your concerns.
Stomach Pain
Sometimes you will have stomach pain, and sometimes it will be as simple as heartburn or indigestion. But sharp or extreme pain in your upper or middle belly could be a sign of pre-eclampsia, which is serious and requires medical attention.
Severe pain in your side(s) can often be a sign of pulling a ligament, which is not uncommon during pregnancy. But that pain can also be a result of something even more serious, such as premature labor, a fibroid, a placental abruption, or even an ectopic pregnancy or a miscarriage. Any one of these conditions is serious, and you should not hesitate to call your doctor if you're experiencing stomach pain.
Additionally, if you experience any type of trauma to your belly (falling down and hitting your belly, a car accident, etc), you should always follow up with your doctor as soon as possible. While your growing baby is pretty well cushioned, there are times where a fall or some other trauma to the belly can cause complications. If you experience leaking fluid, contractions, or vaginal bleeding after such an event, you should see your doctor or an emergency physician right away.
Vaginal Bleeding
We hear about breakthrough bleeding early in pregnancy, and it can be easy to become complacent about some light bleeding during pregnancy. But any time you experience vaginal bleeding – at any stage in your pregnancy – it's important to call your doctor. Bleeding can accompany many serious complications, such as placenta previa, placental abruption, premature labor, or even a miscarriage. It is imperative that you call your doctor so that she can determine what is causing the bleeding, and how to proceed from there.
Excessive Vomiting
Morning sickness affects many women during pregnancy, to varying degrees. But if you're vomiting multiple times a day, you could become dehydrated, which is dangerous for you and your baby. Excessive vomiting often means you have hyperemesis gravidarum, which typically requires treatment in a hospital.
Persistent vomiting during the second half of your pregnancy could be a sign of pre-eclampsia, another serious pregnancy complication that requires medical intervention.
Of course, vomiting and/or diarrhea could be signs of a stomach bug or food poisoning, or a host of other things. During pregnancy, though, it's better to be safe than sorry.
Excessive Thirst
Your body does need to keep hydrated during pregnancy. But if you find that you just can't seem to quench your thirst, it could be a sign of gestational diabetes. It's also possible that your body is craving fluids because you're dehydrated. Either way, check in with your doctor to make sure you get the treatment you need.
Vision Disturbances/Headaches
Call your doctor immediately if you experience blurry or double vision, spots flashing in front of your eyes, or any strange vision experiences like seeing stars, spots, flashes, etc. Likewise, you should see your doctor if you're experiencing a severe headache that lasts more than 2-3 hours. These could be signs of pre-eclampsia.
Extreme Swelling
Yes, you're going to "puff up" a bit during pregnancy, often in your hands and feet. But it's typically a gradual experience, and no cause for concern. However, if you swell up suddenly, or the swelling is severe, it could be a sign of pre-eclampsia.
Dizziness/Fainting
Low blood pressure is not uncommon - especially in early pregnancy. But if the dizziness persists past the first trimester, or if you faint, you should be sure to call your doctor to make sure everything is OK.
Pregnancy brings so many changes to your body that it's difficult to know what is normal, and what is a sign of a potentially serious complication. "Better safe than sorry" should be your motto during pregnancy. Any time something is bothering you, or something just "doesn't feel right," you should talk about it with your doctor. He or she wants to make sure you have a healthy pregnancy and deliver a healthy baby. And when it comes to the health of you and your baby, no concern is insignificant.
---