Suggested
Maternity
Skin Care: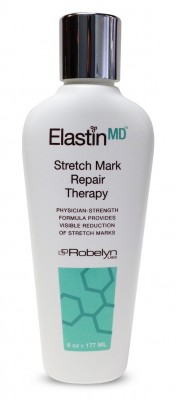 Reg: $69.95
Sale: $59.95
How would you feel about a doll with stretch marks?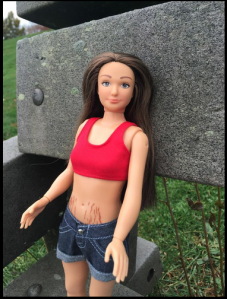 A graphic designer named Nickolay Lamm has created the Lammily doll, nicknamed the "Normal Barbie," as its proportions are based on the average 19-year-old woman (based on CDC data). His "invention" has certainly gained momentum, as he raised more than $500,000 for his project through crowdfunding.
The Lammily doll is now available for purchase, and reaction to the doll – which is being seen as a more realistic representation of an average woman's body – has been mostly positive.
Cellulite, and stretch marks, and acne – oh my!
In addition to her brown hair and more generous proportions, the Lammily doll has an "add-on" that's raising some eyebrows.
Lamm spent four months researching the proper sticker material in order to make available and optional sticker pack that can give the doll acne, scars, stretch marks, cellulite, and even tattoos.
Reactions to the stretch mark stickers is mixed – to say the least
Lamm insists that the ability to add scars, scrapes, bruises, stretch marks, etc. to the dolls came from an honest place – after all, in real life, boo boos happen. We fall down, we get scars; some of us have freckles and/or acne. His goal seems to be to promote the fact that nobody's body is perfect.
But, after reading some of the comments on the numerous articles discussing the Lammily doll, it seems that many feel that dolls with stretch marks and cellulite are taking things a bit too far. Why would a girl who's at an age where she's playing with dolls need to be aware of stretch marks and cellulite, etc.?
I too have mixed feelings about the stickers. I think Barbie dolls are fine, but I'll admit that I like the idea of this doll – a doll that looks a little more like an "average" girl (whatever we think that may mean). I'm all for toys and playthings that are more relatable to little girls who don't happen to be petite blue-eyed blondes. As for the stickers, I'm not sure they're necessary. I applaud Lamm for his idea that a little girl who has a scar may be comforted by seeing that her doll has a scar as well. And while I think the tattoos and cellulite and stretch marks might be going a little far, I doubt there's anything harmful about that either.
---